Best TOEFL Test Prep Courses and Tutoring in Manila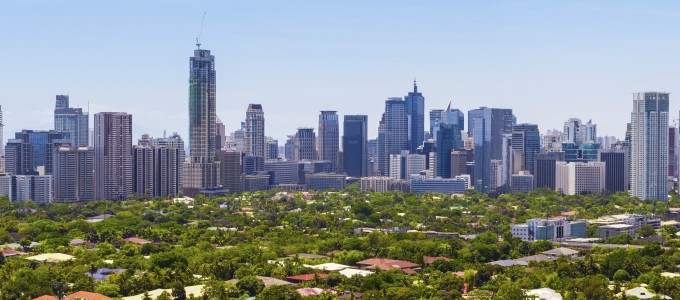 Manila students can rigorously prepare for the Test of English as a Foreign Language (TOEFL) in Manila with Manhattan Review's professional services. Our TOEFL learning plans may be taken in several distinct learning formats, including on-site group courses, private tutoring, and online instruction, and we also offer TOEFL practice tests. All of our TOEFL options produce high scores on each section of the TOEFL, and perhaps more importantly, our students also learn how build their English skills up to a functional level. Manhattan Review's highly experienced and thoroughly trained TOEFL educators emphasize proficiency in TOEFL exercises, efficiency in TOEFL study techniques, and assimilation of TOEFL testing strategies, a comprehensive three-part approach that has been proven to work. Manhattan Review, an international test prep company founded in 1999, has produced tens of thousands of successful TOEFL learning outcomes for students in Manila and other major cities all over the world. Contact Manhattan Review today by phone, by email, or online to get started on Manila's most effective TOEFL preparation.
TOEFL requirements at universities in English-speaking countries can vary considerably, as the following snapshot of a single institution will show. Graduate applicants to the University of Michigan's School of Information must receive a total score of at least 100 on the TOEFL. Score expectations for Michigan's graduate offerings in the Department of Mathematics are somewhat more modest, with a total required score of 95. Michigan's Department of Statistics, however, is willing to accept a total score of 84 from its graduate applicants. The general undergraduate TOEFL requirement at Michigan is a total score of 100, TOEFL listening and reading scores of at least 23 each, and TOEFL speaking and writing scores of at least 21 each. At Manhattan Review, the TOEFL learning process begins with an assessment of desired scores and the administration of a practice test to determine initial skill levels. TOEFL study can then focus on making up whatever difference exists between these scores.
Manhattan Review's TOEFL private tutoring, TOEFL prep courses, and TOEFL practice tests get our students ready for passing TOEFL scores and matriculation into undergraduate or graduate degree programs. Our past TOEFL clients have earned degrees at the Massachusetts Institute of Technology, Harvard, Stanford, the University of Chicago, the University of Pennsylvania, Johns Hopkins, the University of California-Berkeley, Georgetown, Dartmouth, Columbia, the University of Virginia, the University of Michigan, Carnegie Mellon, Northwestern, Vanderbilt, Duke, Emory, the University of Texas, and many other great schools. Our TOEFL instruction has also helped these people establish themselves as professionals with the necessary language skills. Some of our former TOEFL clients are now employed by Manila firms such as Chinese Commercial News, 2GO Group, Radio Corporation of the Philippines, San Miguel Corporation, and Viron Transit. We also have past TOEFL clients now working for Berkshire Hathaway, New York Life Insurance, World Fuel Services, Prudential Financial, Microsoft, and other Fortune 500 companies.
The instructor is patient in his explanation, and he knows the topics really well.
- Chew (This student took our Columbia Business School Communication and Culture boot camp.)
Manila
Primary Course Venue:

Diamond Hotel Philippines
Roxas Boulevard
Manila, Luzon 1300, Philippines

NOTE: We do NOT typically have staff at the venue, so email us before visiting the venue.
Meet a Manila TOEFL Tutor: Stacey R.
"She is an outstanding TOEFL instructor and a great language teacher," wrote a recent student of Stacey R., who has been on Manhattan Review's Manila TOEFL staff since 2015. "I know that my TOEFL teaching has the power to transform lives, and I find my job incredibly gratifying," Stacey says. She has been teaching TOEFL prep for a total of 11 years (before Manila, she worked in Austin, Texas).
Stacey completed her undergraduate studies in Spanish language and literature at Pennsylvania State University, and then earned her master's degree in education at the University of Texas-Austin. In addition to her TOEFL experience, she has taught English and Spanish to children and adults in the United States and in the Philippines. In her spare time, Stacey enjoys reading a good book, dinner parties with her friends, and yoga.
As Seen In