Best LSAT Test Prep Courses and Tutoring in Manila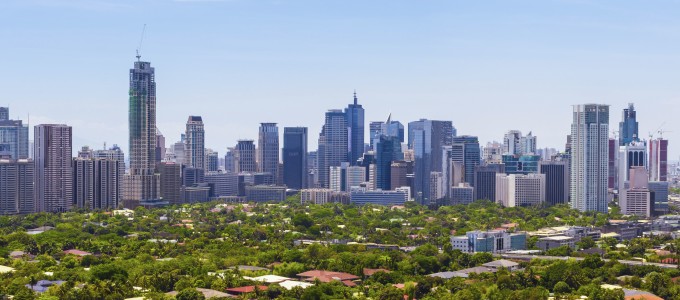 Get ready for your best possible Law School Admission Test (LSAT) performance with Manhattan Review's professional test prep services for prospective law students in Manila. We provide a full range of LSAT study options and additional services, including online LSAT instruction, on-site LSAT group courses, individual LSAT tutoring, and LSAT practice tests. Our record of success in the teaching of LSAT prep goes all the way back to our company's founding in 1999, and thousands of our clients around the world have achieved their target scores because of our LSAT programs. We employ the most engaging and effective LSAT educators available in Manila, and our teachers use original and innovative methods of instruction to build LSAT content knowledge, LSAT testing skills, and LSAT study techniques for optimal test score results. On-site LSAT options are held at convenient locations around Manila, and all LSAT study plans meet at practical times that easily fit with busy student schedules. For details on Manhattan Review's LSAT instruction in Manila, contact our local office today, either by email, by phone, or online.
The LSAT is administered and developed by the Law School Admission Council (LSAC). This organization provides a number of valuable resources for aspiring law students, such as reports on acceptance rates by LSAT score range. LSAC data indicate that the University of North Carolina School of Law, for instance, accepted about 600 of 1,400 applicants in the most recent cycle, for an overall admit rate of approximately 43%. Applicants with LSAT scores of 160 or higher, who comprised 45% of the applicant pool, were admitted at a rate of almost 72%. Furthermore, 12% of these applicants received LSAT scores of 165 or above, and this group of candidates enjoyed an acceptance rate of almost 88%. UNC Law applicants with lower LSAT scores had substantially lower admit rates: 30% at 155-159, 13% at 150-154, 2% at 145-149 and 0% below 145. A student interested in pursuing a law degree at UNC should therefore set a target LSAT score of 165, which will make him or her extremely likely to be offered admission.
Manhattan Review's LSAT prep courses and LSAT private tutoring in Manila and other major metro areas around the world have substantially eased admission into the best law schools in the United States, including Harvard, Yale, Stanford, the University of Chicago, New York University, the University of Pennsylvania, the University of California-Berkeley, the University of Michigan, the University of Notre Dame, the University of Texas-Austin, Northwestern, Georgetown, the University of Virginia, the College of William & Mary, Washington University in St. Louis, and other top institutions too numerous to list. Some of our former Manila LSAT students have moved back to the area to put their skills to work for the city's top companies, such as San Miguel Corporation, 2GO Group, Radio Corporation of the Philippines, and Philtrust Bank. Others have taken jobs at Fortune 500 firms (including Microsoft, Prudential Financial, State Farm Insurance, and CVS Health), charitable organizations, or government agencies in the United States and other countries. Manhattan Review in Manila will help get you ready for a great future in the legal profession.

Hello, I just wanted to let you know that the current class that i am taking is really helping my studies. George has been a great help and I thank you for fitting the class into my busy schedule.
- Simone (This student prepared for the LSAT with us)
Manila
Primary Course Venue:

Diamond Hotel Philippines
Roxas Boulevard
Manila, Luzon 1300, Philippines

NOTE: We do NOT typically have staff at the venue, so email us before visiting the venue.
Meet a Manila LSAT Tutor: Susanna T.
Susanna T. has been teaching on-site and online LSAT prep courses and individual tutoring for eight years, the first five in her native Boston and the last three in Manila. Her student-centered style of teaching has facilitated higher LSAT scores and law school admission for several hundred clients in the United States and in the Philippines, and according to her course evaluations, she is well-liked and respected by everyone she teaches.
Susanna is a graduate of Boston College (bachelor's degree in English) and Boston University School of Law (juris doctor). Before moving to Manila, she was a practicing attorney in Boston, specializing in criminal defense. She continues to work in the legal profession by consulting with clients on a remote basis from her home in Manila. Her hobbies include playing the violin, long-distance running, and reading mystery novels.
Our Books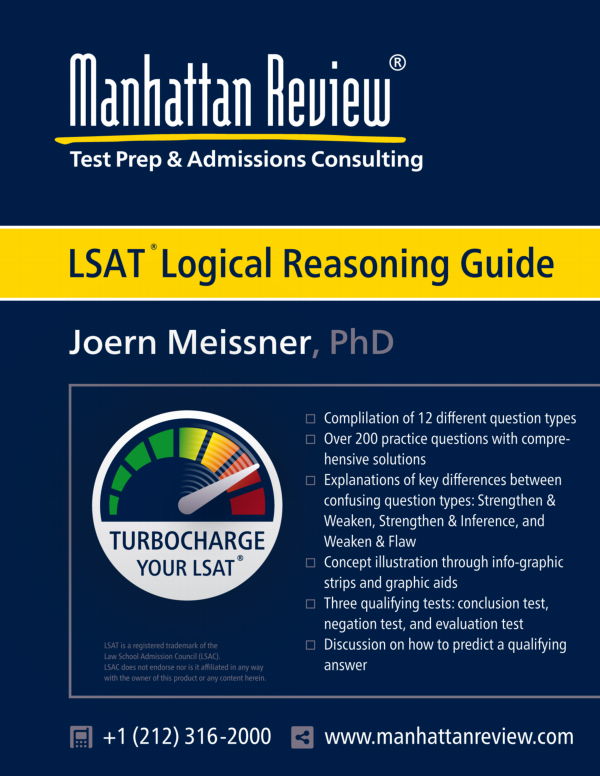 As Seen In