Best GRE Test Prep Courses and Tutoring in Manila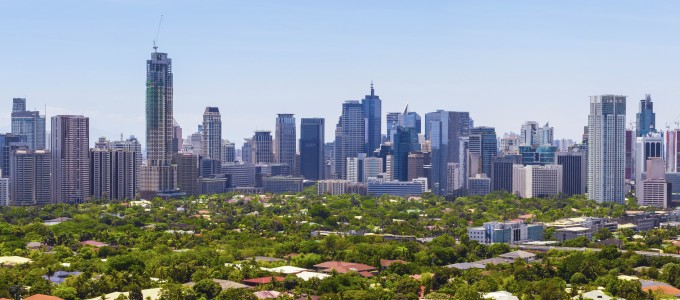 Whether you've recently completed your undergraduate degree or have been out of school for several years, preparing for the Graduate Record Examination (GRE) can be difficult. You'll almost certainly need to relearn skills on which you haven't been tested in quite a while, and you'll also need to learn how to most effectively reproduce these skills in a standardized testing context. Manhattan Review in Manila has you covered with several convenient, flexible, and effective GRE preparation services, including on-site GRE prep courses, online GRE learning plans, private GRE tutoring, and GRE practice tests. Our highly qualified, engaging, and friendly GRE educators will help you brush up on your verbal and math skills, show you how to make best use of your study time, and teach you how to assimilate vital testing skills such as time management. Manhattan Review, an international educational services company founded in 1999, proudly serves Manila and other major metropolitan areas around the world with comprehensive GRE services that have a consistent record of producing high test scores and graduate school acceptance. Begin your GRE learning process today by getting in touch with Manhattan Review for more information on our Manila GRE options.
If you want to improve your career prospects and increase your salary, graduate school is the right decision. Data published by Georgetown University's Center on Education and the Workforce (CEW) indicate that graduate degrees are associated with substantial reductions in the rate of unemployment (between four and six percentage points, depending on discipline). CEW statistics also demonstrate that workers who have recently completed a graduate degree received average annual salary gains between $22,000 and $30,000, again depending on discipline. Although the largest increases went to technology-related fields such as computer science ($30,000), even those in liberal arts such as history and political science received significant benefits ($26,000). Over a forty-year career, the salary gains from graduate degrees translate to extra income between $880,000 and $1.2 million (and this is before we consider standard raises along the way). Earnings that directly result from graduate study will be immensely helpful to buying a home, sending your kids to college, and funding a secure retirement.
Manhattan Review's GRE prep courses and private tutoring have helped countless people just like you get accepted to elite graduate programs at top universities, such as the Massachusetts Institute of Technology, Stanford, Yale, Princeton, Harvard, Oxford, the University of Pennsylvania, Johns Hopkins, Vanderbilt, Columbia, Duke, the University of Virginia, Cambridge, the University of California-Berkeley, the University of California-Los Angeles, Georgetown, the University of Michigan, the College of William & Mary, Tufts, the University of Chicago, the University of Edinburgh, Northwestern, Carnegie Mellon, and many more. Among the great companies that have hired former Manhattan Review GRE students are Fortune 500 firms (such as Berkshire Hathaway, Walgreens Boots Alliance, World Fuel Service, Prudential Financial, and State Farm Insurance) and businesses in Manila (including San Miguel Corporation, LGR Sportswear, 2GO Group, Primer Group of Companies, and TicketNet). Initiate your plan for a successful future with Manhattan Review's GRE services for graduate school applicants in Manila.

I wanted to thank you for teaching my class and being such a dedicated instructor. When I first started studying for the GRE I was doing it from complete scratch as I had not done this type of math in many years. I was scoring in the low 300's, and was having trouble with some of the quick math necessary to do well on the test. Our class helped me figure out how to break down problems into commonly found concepts and to quickly do the computation to answer them (by, for example, factoring). I took the GRE this past Friday and scored a 720 in math -- much higher than I had originally hoped for when I started studying. I know your going the extra mile to help, both in tutoring and in class, really made a difference to my score. Thanks again!
- Puja (This student took out GRE Tutoring)
Manila
Primary Course Venue:

Diamond Hotel Philippines
Roxas Boulevard
Manila, Luzon 1300, Philippines

NOTE: We do NOT typically have staff at the venue, so email us before visiting the venue.
Meet a Manila GRE Tutor: Stivi G.
Stivi G., an American of Albanian descent, grew up in Marin County, California (outside of San Francisco). He is a graduate of the University of California-Davis (bachelor of arts in history) and the University of California-Los Angeles (master of arts in history). He received GRE verbal scores in the 99th percentile of all test-takers and GRE quantitative scores in the 97th percentile, which helped him qualify for a graduate school scholarship.
Stivi started teaching GRE prep in group classroom and individual formats when he returned to the Bay Area after finishing graduate school in 2009. Seeking new experiences, he accepted Manhattan Review's offer of a job with our Manila office, with which he has been affiliated since 2015. According to his student evaluations, Stivi is a patient and engaging GRE educator who excels in teaching all sections of the GRE.
Our Books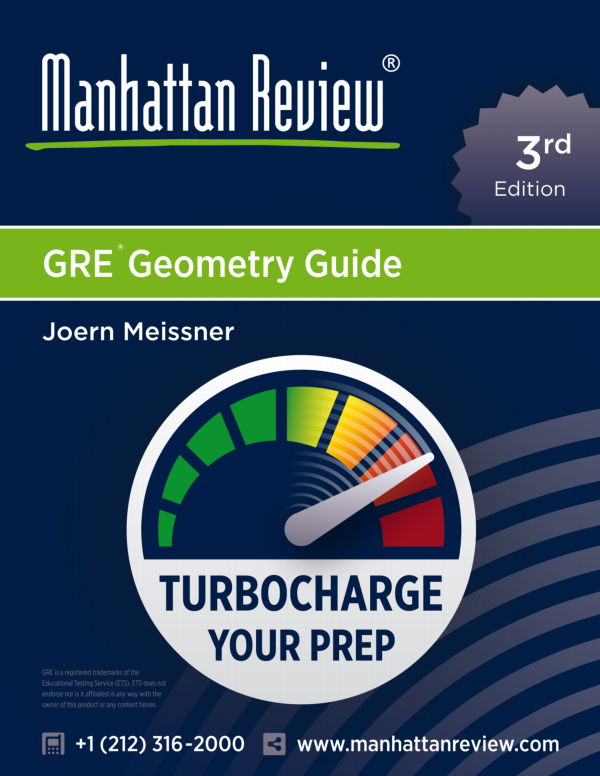 As Seen In